Posted by WKF head office on December 21st, 2016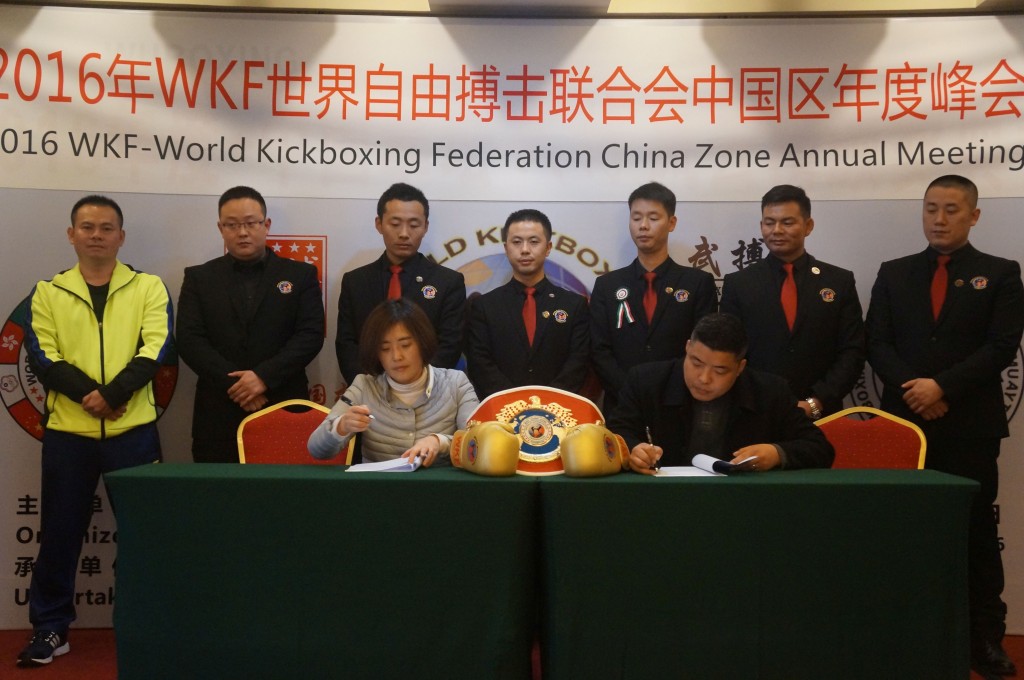 2016 WKF World Kickboxing Federation China Zone Annual Meeting on December 10, Held in Chengdu in Sichuan Province!
From Mainland China, Hong Kong, Macao and Taiwan, More Than 20 Provinces And Cities And Regions WKF China Member Representatives to Attend This Annual Meeting!
In The WKF China Zone Annual Meeting during WKF China Zone President Mr. Yan Dinan Recognized in 2016 Has Made an Outstanding Contribution For WKF China Zone of The Athletes, Coaches and Referees, and Brokers.
WKF Next Year Will Be in Sichuan, Qinghai, Hainan, Shandong and Other Provinces and Ciyies and Regions More Than 20 Professional Kickboxing and MMA  Championships!
WKF China Zone Will Be Held in Hezhou in Guangxi Province on December 25,  "WKF China VS Egypt Christmas Fight Night"!
In 2017 The First Event Will Be Held on January 7th in Shaoxing, Zhejiang Province "WKF China VS Thai Professional Fight Night"!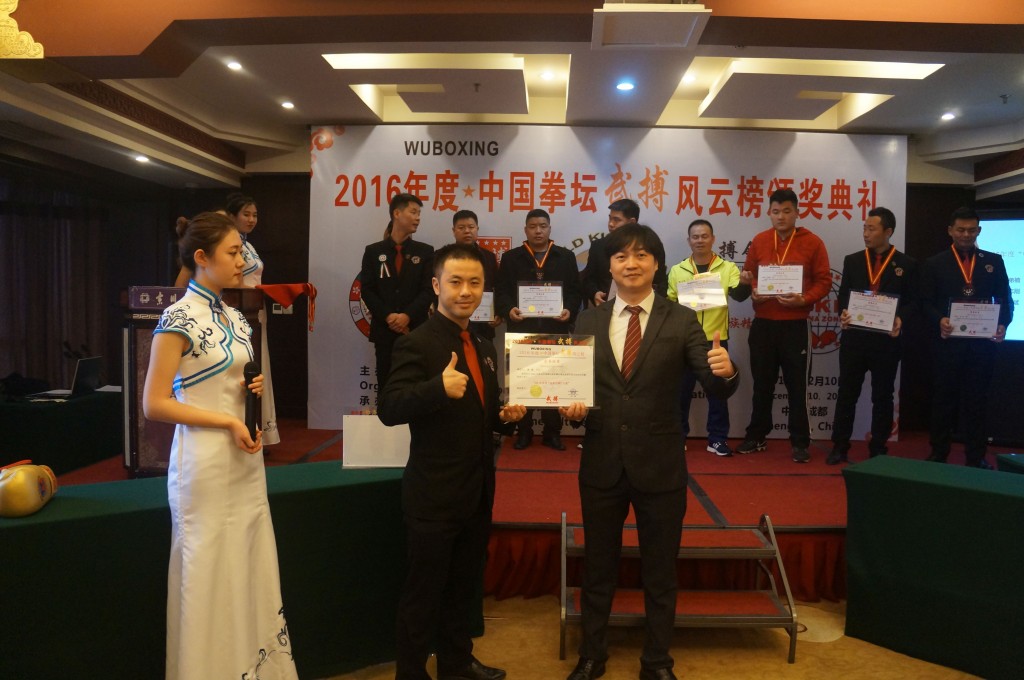 2016年WKF世界自由搏击联合会中国区年度峰会"于12月10日在四川成都隆重举行!
在 本届年会上,青海省搏击运动协会和海南省自由搏击运动协会被授予WKF中国区理事单位。目前WKF中国区已在青海西宁和海南海口分别设立了"国际高原训练 基地"和"国际冬季训练基地"。今后国内外的武术爱好者、搏击运动员夏天可以到青海进行高原训练,冬天可以到海南进行冬季训练。同时对本年度工作进行总 结,表彰了包括今年参加过WKF意大利世界自由搏击锦标赛,并为国家获得荣誉的运动员、教练员、裁判员以及在幕后默默付出的工作人员。
2017年WKF中国区将在海南举办两场国际A级赛事,在青海举办两场国际A 级赛事、六场国际B 级赛事。WKF中国区与省级卫视播出平台的合作也基本敲定。同时还收到了来自奥地利等多个国家的比赛邀请,明年将选派高水平的中国运动员赴海外参加自由搏击和综合格斗比赛。
作 为在本届WKF中国区年会的重头戏,WKF 中国区与成都电视台签订了战略性合作协议。将于2017 年携手打造一档《搏天下-WKF 新人王城际争霸赛》格斗真人秀黄金时段日播节目。该节目将以成都为大本营,立足四川,覆盖全国。为西南地区的体育搏击产业职业化进程树立标杆!
在 本届年会上,WKF世界自由搏击联合会中国区主席严弟楠先生受聘担任青海省搏击运动协会和海南省自由搏击运动协会两家省级搏击协会的"名誉主席",指导两 省的体育搏击赛事训练及发展。青海省搏击运动协会主席刘成先生、海南省自由搏击运动协会主席王及梧先生分别向严弟楠先生颁发了聘任证书。
2017年WKF中国区举办的第一场比赛"WKF中泰国际职业搏击王者争霸赛"将于1月7日在浙江省绍兴市隆重举行!