Posted by WKF head office on October 23rd, 2016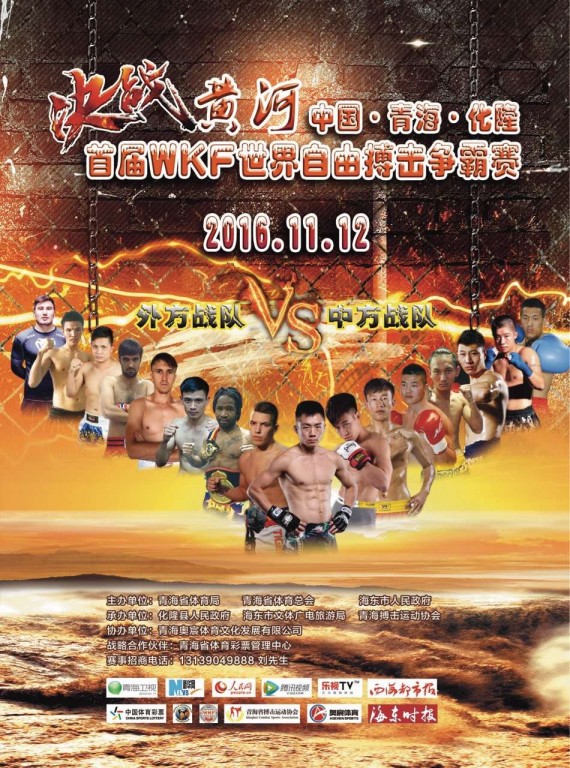 WKF CHINA president Mr. YAN Dinan announce next event:
2016 "Yellow River Fight" WKF China KungFu Team VS World Kickboxing Team Will Be Held on November 12, Hualong County in Qinghai Province in China!
There Will be From China, France, Thailand, Japan, Russia, Ukraine, Tajikistan and Other Seven Countries and Regions of The 20 Athletes!
First "WKF China Professional Kickboxing Champion Gold Belt" Was Born!
"2016决战黄河-WKF世界自由搏击争霸赛"将于11月12日在中国青海省化隆县隆重举行!
届时将有来自中国、法国、泰国、日本、俄罗斯、乌克兰、塔吉克斯坦等7个国家和地区的20名运动员参赛!
首条"WKF中国区职业搏击冠军金腰带"即将诞生!